FRAIGAIST
MFA Gallery, CSU Chico
April 23-May 4, 2019




Introduction
by Kelly Lindner

In her project, fraigaist, artist Franziska Kolling presents the archive of the scientist Freya Vogel. Vogel is a German philosopher and scientist, who migrated to the United States to pursue research on birds and their migration patterns, especially across long distances. The archive includes photos of Vogel, a diary, scientific instruments, metal castings of bird forms, drawings and photographic documentation of the scientist's intense focus on the similarities and differences between humans and birds. In the amalgamation of materials and documentation, the story of Freya Vogel begins to unfold. However, Freya Vogel is not real. She is a fictional character, one with a convincing narrative.

Installation View of the American Museum of Foreign Philosophical Science,
in the MFA Gallery at California State University, Chico
Since Marcel Duchamp's creation of Rrose Selavy, contemporary artists have adopted alter-egos and fictional personas to explore a myriad of issues. ln Zoe Leonard's Fae Richards Archive, created between 1993 and 1996 in collaboration with filmmaker Cheryl Duyne, Leonard documents the life of a woman who never existed. Fae Richards, also known as "The Watermelon Woman," is a black lesbian film star whose career spans the 1920s to the 1970s. Through Zoe Leonard's meticulous creation and assembly of staged imagery, film stills and personal photos, we encounter Fae Richards as a child in the early 20th Century, as a film actress whose career is sabotaged by racism, and as an elderly woman in the post civil rights era. According to Leonard, the narrative "came from the real lack of any information about the lesbian and film history of African-American women. Since it wasn't happening, I invented it." While Leonard did not assume the role of Fae Richards (Dunye plays the part in the film) her creation was a vital strategy for turning attention to the potential of an overlooked history.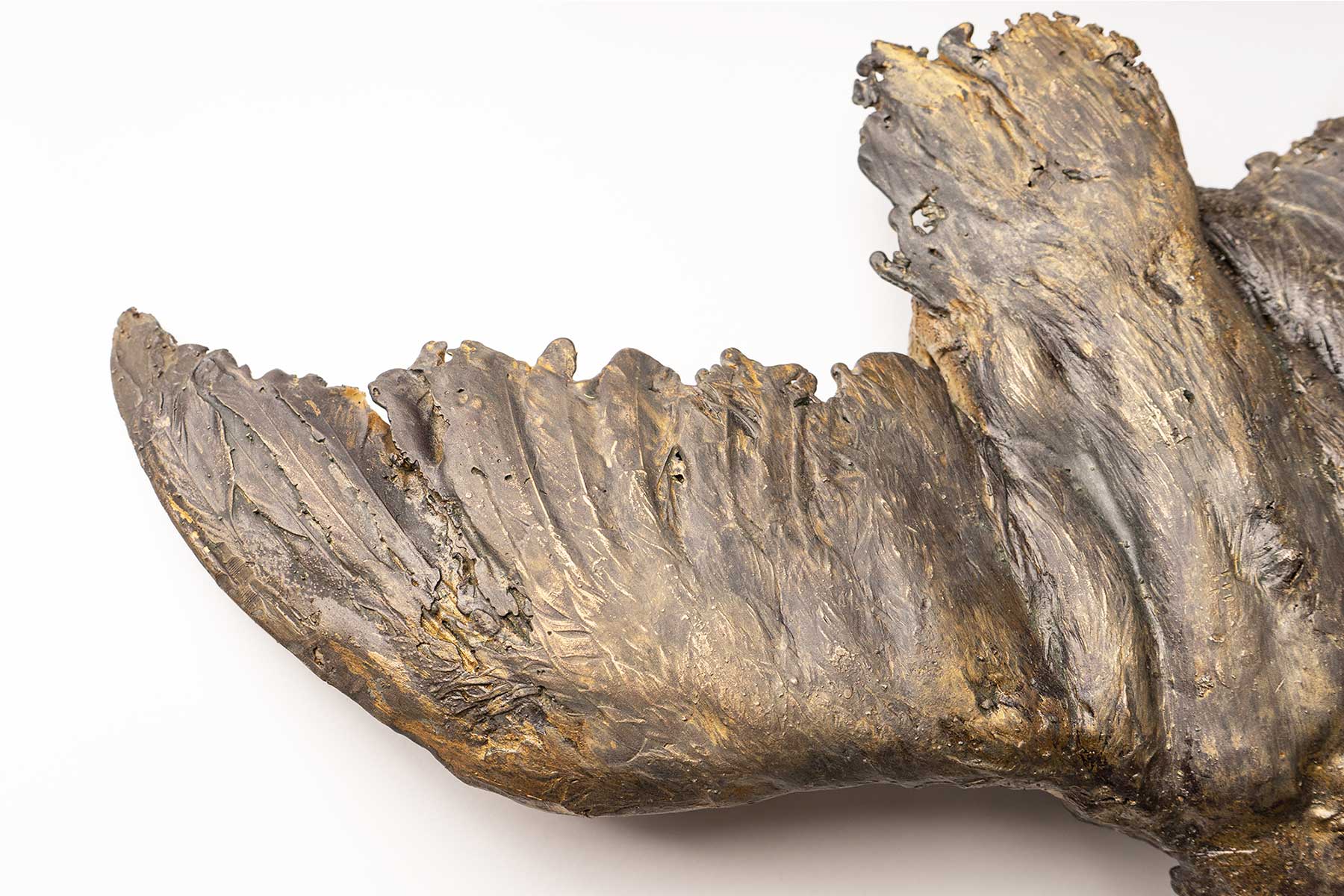 Left: When You Find A Dead Bird
Distressed Glass Vitrine (Wood), Labels, Bronze, Spine, Diary, Found Objects, Numbered Pins

Right: Final Bird Study
Distressed Pedestal (Wood), Plexiglass, Label, Diary Page, 2 Polaroids, Flocking, Bronze with Patina

[View More: Objects ︎ Birds]




Her invented character is made believable through the sheer materiality of documentation created by Kolling. Combining appropriated objects with other physical artifacts, the artist realizes her character through the appearance of materials left behind.

Complicating the narrative further, Kolling also introduces another made-up persona—Franziska Kolling, the curator. An alter-ego of sorts, the curator becomes the voice of the project. She presents Vogel's archive through the guise of an exhibition, bringing the authority of the institution, an imaginary museum named the American Museum of Foreign Philosophical Science, to add credence to Vogel's archive. The presentation of Vogel's research mirrors traditional anthropological displays: glass cases with objects, object labels and didactic materials, along with furniture and painted walls to delineate the "museum" space. The museum even has a dated look. There is the institutional green of the display cases with their scratched and dusty glass and the Polaroids of Vogel experimenting with bird forms are documents from a pre-digital era. An old slide projector shows images of Vogel's bird exercise studies creating a time-specific soundscape with the steady click of the advancing carousel. In its fully realized display, Vogel's narrative becomes real.

The curator role is a lens for the artist to mine issues of criticality in art making. She assumes authority of her subject. Her interpretation of Vogel's project becomes an exploration of how we produce and understand knowledge.




Kolling's carefully chosen title initiates this mode of inquiry that permeates the entire project.

Fraigaist

is a made-up word based on an actual German word. But with one small change (

Freigeist

to

fraigaist

) Kolling implies potentiality. The artist's approach parallels cultural theories outlined by writer Irit Rogoff in her essay

From Criticism to Critique to Criticality

. Rogoff proposes that artists explore artistic practice as it exists in the realm of possibility rather than that of exclusively material production. She writes,
The former pragmatic links in which one area 'serviced' another have given way to an understanding that we face cultural issues in common and produce cultural insights in common. Instead of 'criticism' being an act of judgement addressed to a clear-cut object of criticism, we now recognise not just our own imbrication in the object or the cultural moment but also the performative nature of any action or stance we might be taking in relation to it. Now we think of all of these practices as linked in a complex process of knowledge production instead of the earlier separation into creativity and criticism, production and application. If one shares this set of perspectives then one cannot ask the question of 'what is an artist?' without asking 'what is a theorist?'1
Kolling as curator is a performative proposition. In this role, the artist is able to facilitate an experience of Vogel that transitions from a scientific investigation, to an aesthetic experience, to a metaphorical treatise on freedom. Ultimately, the layers and meta-layers within Kolling's project propel the viewer towards believability. To believe in the story of Freya Vogel is to believe in our own potential.
Notes
1. Irit Rogoff, "From Criticism to Critique to Criticality," Was ist ein Künstler, ed. Katharyna Sykora, Berlin, 2003.


---
Initial Bird Study: Pieces
Cast Aluminum with Patina, Wood Panels, Flocking, Labels, Museum Pins


[View More: Objects ︎ Birds]



Caretaking Tools for Bird Wings
Wood Drawer, Wood Panels, Flocking, Various Tools
Prophylactic Wing Clipping Tools
Wood Drawer, Wood Panels, Flocking, Various Tools
Photography work
Observation
5 Scanned and Reprinted Polaroids

[View More: Polaroids]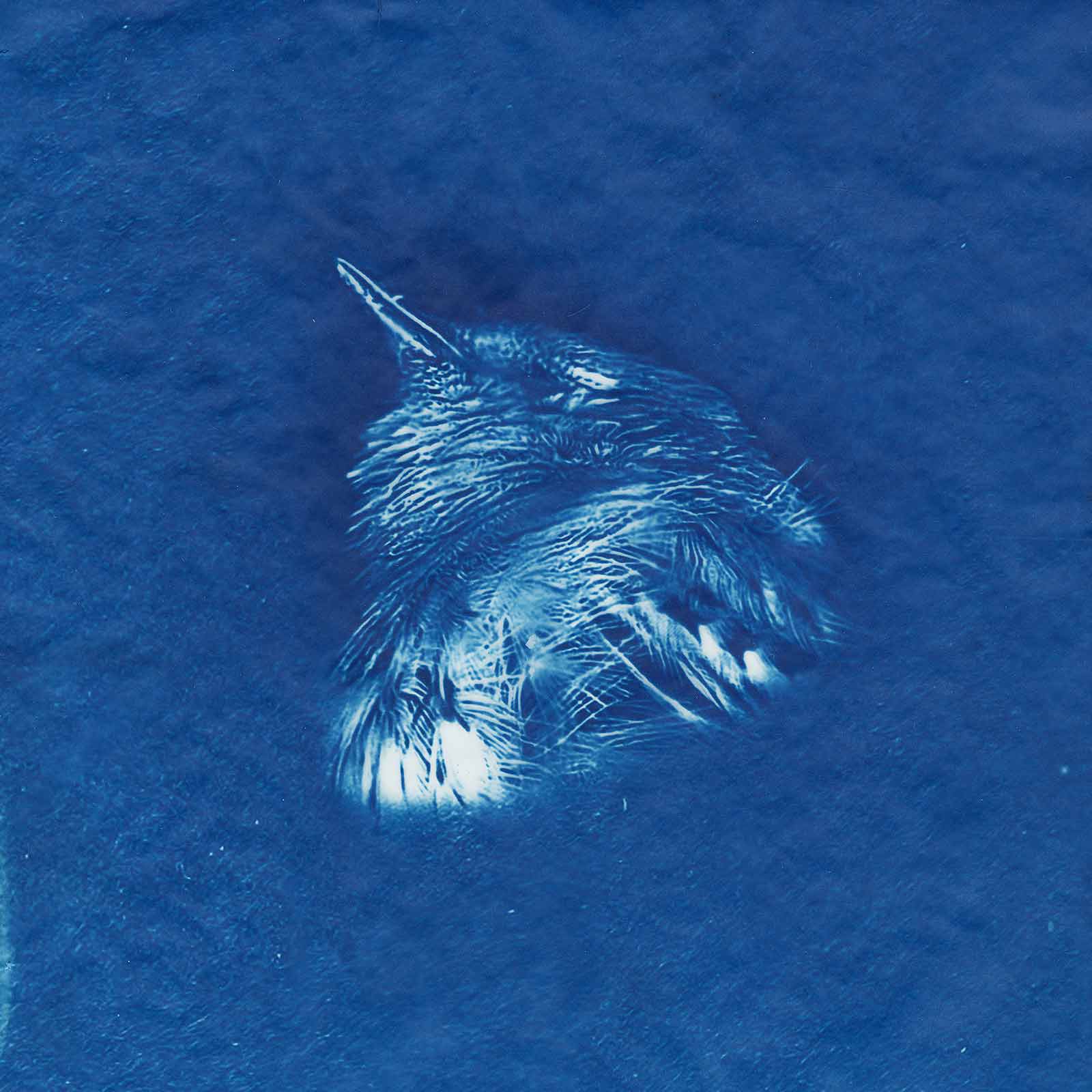 At Peace
8 Lightboxes: Stained Wood Frames, LED Light, Cyanotype on Vellum

[View More: Anlog ︎ Cyanotypes]
Bird Study #2 (The Human Traits of Birds)
Scanned and Reprinted Magazine Pages with Digital Photographs
[View More: Digital ︎ The Mentor Magazine]
---
Catalog available, including all labels and descriptions (92 pages, perfect bound)

eMail for hard copy: franziskakolling@gmail.com